There's so much to see and so little time. Miami Limo guides you around.
You can rest easy by traveling in our limousines through historic sites and tourist attractions in comfort. To your needs, private and exclusive limousines or party buses.
1. South Beach, Miami Florida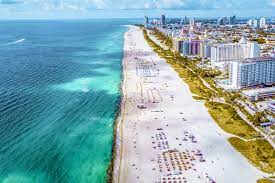 South Beach is often referred to as "SoBe," and it's one of Miami's "hottest spots." Here, the famous and wealthy mix with the quirky and unusual at bustling restaurants and beach cafes. Beautiful art deco buildings line the palm-fringed beaches crowded with runners, body-builders, and walkers. South Beach is one the most popular places to visit in Miami.
2. Versailles Restaurant, Miami, Florida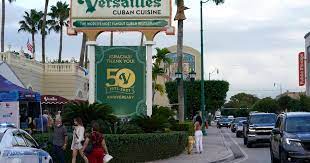 Versailles Restaurant began as a small sandwich shop and coffee shop in 1971. It has been serving South Florida's award-winning Cuban food since then. Famous musicians, celebrities, as well as politicians have all visited Versailles. Their menu features authentic Cuban cuisine based on family recipes. They also offer five original dishes that have made the "Little Havana" a favorite Miami institution.
The Cuban sandwich has roast pork, Swiss Cheese, mustard, and pickles. The golden and crispy croquetas and the Vaca Frita with shredded flank steak and onions are crowd favorites. Pastel de platano (similar to Cuban-style lasagna) is another favorite dish of Versailles.
3555 SW 8th Street Miami, Florida 33135. Phone 305-444-0240.
3. Bulla Gastrobar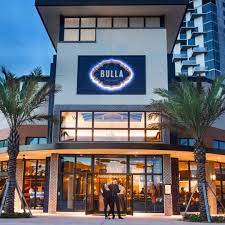 Bulla Gastrobar is an elegantly casual eatery and gathering place for food-lovers and friends in Coral Gables, inspired by Spain's favorite tapas bars.
Bulla follows the lead of Barcelona's best drinking establishments, whose primary focus is the beautiful bar at the center of the restaurant. But they don't let that stop them from focusing on their food, and the emphasis is on Catalan-Spain cuisine.
Bulla aims to provide guests with "high-quality food and a bar atmosphere." The ambiance at Bulla is lively and energetic. They serve great tapas, Catalan-inspired dishes, and local and imported craft beers and wines. You will find a variety of small plates and words that are well executed, reminiscent of a Barcelona tapas bar.
2500 Ponce de Leon Boulevard, Coral Gables, Florida 33134, Phone: 305-441-0107
4. Olympia Theater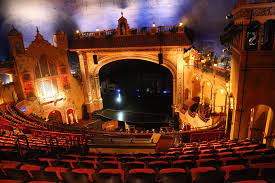 Once Miami's grandest silent movie palace and Vaudeville house, today, the Olympia is one of Miami's top entertainment venues, hosting an array of live performances, films, and social events.
The Olympia Theater was established in 1926. It is located at Gusman Center.
Throughout history, the theater has hosted many exciting performers in the arts, entertainment, and cultural industry. King, Elvis Presley, and other stars have charmed their fans.
You can find romantic ideas for a date night in Miami at the Olympia Theater. You can easily reach the theater via rail or road, and many bars, restaurants, cafes, bars, and clubs are nearby for dinner and drinks.

174 E. Flagler Street, Miami, Florida 33131, Phone: 305-374-2444

5. Semilla Eatery and Bar. Miami, Florida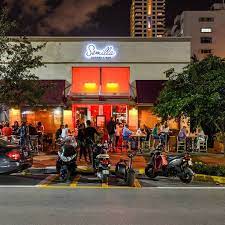 Semilla, an innovative Euro-style gastropub in Miami Beach's heart, serves small plates and tapas with handcrafted cocktails, craft beer, fine wines, and other beverages.
Semilla is known for its tapas, which are made with fresh, organic ingredients. The restaurant features a Teppanyaki Station with traditional works. Chef Frederic Joulin creates some of the best tapas, ceviche, tempura, and chicken dishes in Miami Beach, such as lamb belly confit and pork shoulder rillettes.
Happy Hour starts at 4 pm every day in the u-shaped Bar. Here you can find a wide range of local craft beer and cre, creatives, and an, extensive wine selection, both by the glass or that.

1330 Alton Road, Miami Beach, Florida 33139, Phone: 305-674-6522