BestFloridaLimousine.com is a limousine company in South Florida that provides limo service in Fort Lauderdale Limo (Ft Lauderdale – FLL). Our main goal is to provide our customers with the new style limos in Fort Lauderdale, a personal approach, and the best limousine service in Fort Lauderdale. If you plan to spend your night in Miami Limo, Fort Lauderdale Limo, Pompano Beach Limo, West Palm Beach Limo, and beyond, please call us to receive the best prices. BestFloridaLimousine is a limousine company operating for many years in South Florida, and we know about its best places in Miami, Fort Lauderdale, and West Palm Beach. South Florida is a great place to start having fun, and renting a limo in South Florida will make your vacation fabulous.
Renting a limo with us is very affordable. Rent a cheap limo and ride in our super stretch limousines of South Florida, rent The Awesome Hummer H2 Limousine, Cadillac Escalade Limousine, Chevy Suburban SUV, or Lincoln Town Car Sedan for your limousine needs.
Are you thinking of going to Key West? Best Florida Limousine can take you and your friends in style. Do not worry about driving; let our professional drivers take you there in the most kind and comfort. Have fun while having complimentary water, soda, beer, and champagne; all this and more is included, free of charge upon request, for all those traveling from South Florida to Key West.
Key West is the Southern Island of the United States; Key West is located just 90 miles away from Cuba. Rest free and have an excellent ride to the Key West from any point of South Florida Limo – West Palm Beach Limo, Miami Limo, Fort Lauderdale (FLL or Ft Lauderdale) Limo, Pompano Beach FL, Coral Springs FL, and South Beach Fl from South and North Florida.
Why take a cheap cab ride to Key West when you can have an affordable limousine and travel in style? Let the party begin from the moment that the limo arrives at the pickup location in South Florida.
Are you planning to go to the South Beach area any time soon? Rent our limousine service of South Florida to South Beach. We service all of South Florida, from West Palm Beach and above to South Beach and beyond.
What can be better? Great time and beautiful weather; luxury limos: Hummer H2 Limousine of South Florida, Cadillac Escalade Limo of South Florida, Range Rover Limo, and more. Arriving in a super stretch limo to South Beach will be the best way to get and impress South Beach Area.
Your entrance in all clubs is guaranteed when arriving in Style with Best Florida Limousine; imagine all heads turn when our Hummer H2 Limo of South Florida or Cadillac Escalade Limo comes! Experience the difference because Best Florida limousine is more than just a limo transportation company. We offer a personal approach, help with questions and concerns, and 24/7 live telephone assistance.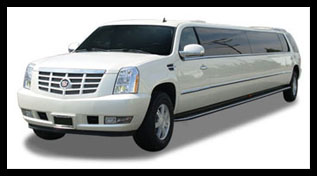 Are you looking to experience the best of Miami, Fort Lauderdale, and Palm Beach Area – Book the most dependable, available at your services 24 hours a day, seven days a week, great discounts, affordable/low prices, and this and more only from the Best Florida Limousine, www.Bestfloridalimousine.com.
Our limousines will bring the party from the moment that we arrive. We have great limo choices for those looking to party, but we do not forget about getting the privacy and style for those renting classic Lincoln Town Car Limo or Sedans. Executive Limo Style for those traveling for business or if you are looking for a nice and quiet limousine ride in South Florida.